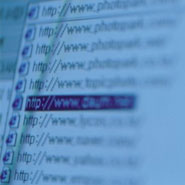 What will someone say in the first 10 seconds of visiting your web site? First impressions are crucial in the fast paced world of the internet. Will the design of your web site provoke the "wow" response or the "yawn" response? You only have about 10 seconds to get your page loaded and present your image to the visitor in a way that conveys your message and provokes your visitors to take positive action. That positive action is based on your business plan and can range from generating sales leads to making a purchase directly through your web site.

Planning a successful internet strategy and web site is much more than simply designing a web site. Your target audience must be of the utmost importance. It requires developing a professional, consistent image that integrates seamlessly with your other marketing strategies. It requires that your web site design is visually appealing and then filling it with quality content that is both relevant and interesting to your target audience. With our wide range of services, we can meet all of your internet marketing and web design needs and help you receive a greater return on your investment.



Most truly successful web sites include dynamic content in one form or another. The key to efficiently providing dynamic content is planning and good programming practices. We provide programming services in several languages including:
| | |
| --- | --- |
| | ASP/ASP.NET |
| | VBScript |
| | JavaScript |
| | MS Access |
| | MS SQL |
If you have an application that is incomplete or need a programmer to create a custom application for your business, we can discuss with you in detail the program requirements and produce an efficient, fast running application that meets or exceeds your expectations.


Click here to contact us for your no obligation consultation.

© Copyright 2003-2023 RTS, Inc All Rights Reserved.